I'm Still Waiting
for racism to end
In the wake of yet another incident where an unarmed Black man was shot by the police, I wrote this. Believe it or not, it was going to be an essay, then it took a turn. That happens.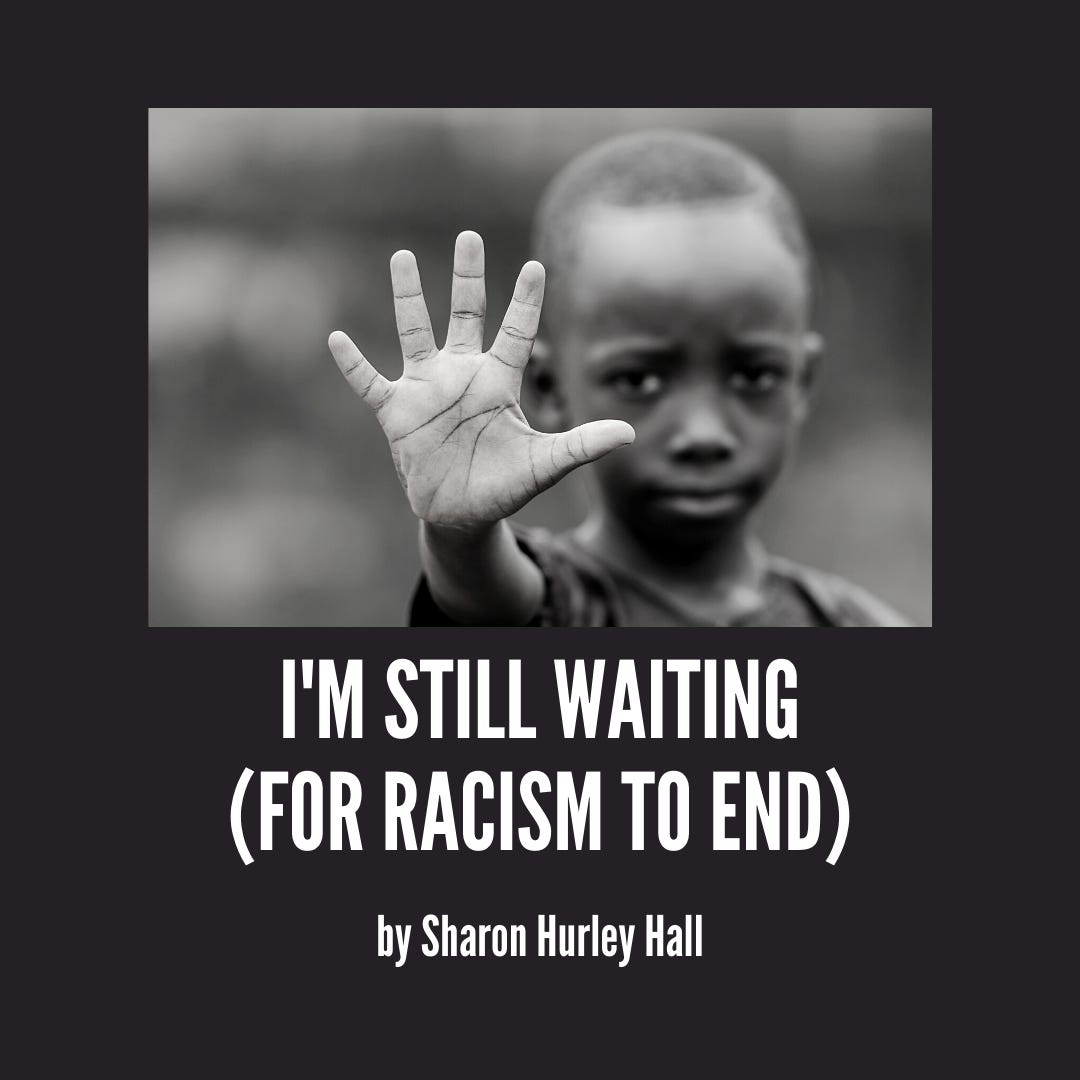 I'm Still Waiting

It's been 3 months since George Floyd
and here we are again.
In that time, many others have died
unremarked by the headlines
and therefore by us
That's why I'm still waiting
for Black lives to matter
I'm still waiting
for Black people to be able to walk tall at work,
knowing that they will be valued appropriately, or at least equally
Knowing that nobody will touch their hair, question their education, or doubt their experience
I'm still waiting
to walk into every shop and be a valued customer
not to feel the question mark above my head
while sensing the suspicious breath of the security guard
I'm still waiting
for the day when I don't have to have the talk
about how to survive an encounter with the US police
and emerge both alive and free
I'm still waiting for being Black NOT to be a crime
so we can own nice things and live in nice places
without being questioned or arrested
I'm still waiting to see real action affirm Black people's rightful place
in countries built on our blood sweat and tears
and I mean that literally
I'm still waiting for healthcare, housing and education
to offer Black people equal care and attention, equal opportunity
and an equal chance of not just surviving, but thriving
I'm still waiting for reparation and redress
didn't my ancestors earn it
several times over?
I'm still waiting to throw off the shackles
for society to remove the straitjacket
that keeps us bonded though no longer enslaved
I'm still waiting for Martin Luther King's dream
to wake, within us all
but I think I'll be waiting a long, long time
so, I'm still waiting for Black lives to really matter
I'm still waiting to be free
---
© Sharon Hurley Hall, August 2020.
Sharon Hurley Hall is an anti-racism writer, a professional B2B writer and blogger, and co-host of The Introvert Sisters podcast.
If you find my articles interesting or enlightening, please consider supporting this newsletter with a paid subscription.